A fully integrated hi-tech facility, with capacities to meet global demands. Capabilities from Melting to value added finished products brings control on Quality, Deliveries and Cost, leading to total customer satisfaction.
We build large capacities to cater to global demands
Casting 36000MT/Annum
Strips 24000MT/Annum
Cups 2Bn pcs/Annum
Tubes 300Mn pcs/Annum
Cases 300Mn pcs/Annum
We create strong processes and systems
We are an ISO 9001:2015 certified organization. Guided by the philosophy of Quality assurance, we extensively use the core Quality tools
APQP, PPA,FMEA, MSA, and SPC and hold ourselves to the global standards to produce the highest quality products.
Talented, aligned and engaged team
Cross functional teams of highly trained individuals is a way of life at Mittal Group.
Culture of innovation & improvements
We facilitate and reward people who innovate. Solving high-impact and complex problems with simple solutions is the mark of a typical MG-ite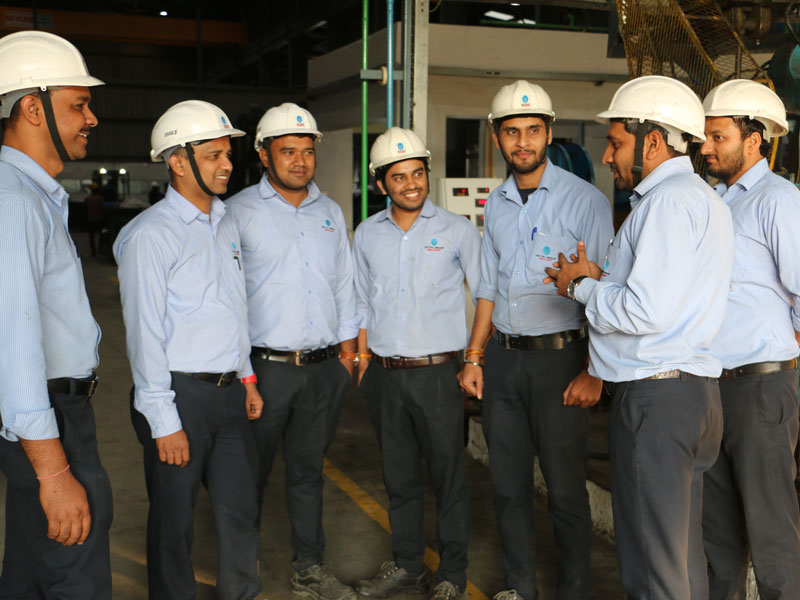 Extensive use of technology to create highly stable processes
We use the most reliable manufacturing processes and equipment after careful evauation of different technologies. Our Quality control and Quality assurance processes and facilities are industry leading.
We are accelerating our digital transformation at our manufacturing units with:
Automated critical process data collection
Real time visualization and monitoring
Data driven manufacturing operations
Production and operational efficiency
Plant wide integration
Easier compliance
Improved productivity and quality